The Conference and Convention Centre
close to Cuneo Airport
Conferences and Conventions close to Cuneo
at the Park Hotel Mondovì
The Park Hotel Mondovì, four-star hotel close to the inspiring mediaeval town of Mondovì, is a modern, welcoming place with all the best comforts, ideal for vacations or for business travel. Its panoramic position, with views over the mediaeval citadel of Mondovì Piazza, is the best point for reaching the centre, and is convenient with links to the major infrastructure.
There are two conference rooms in our hotel, perfect for a successful business meeting, convention or conference, close to Asti and Cuneo. It also has 77 rooms, with standard, superior and junior suite, for comfortable accommodation during a business trip. All the rooms at the Park Hotel Mondovì are welcoming, comfortable and spacious, with classic furnishings, and close attention paid to the smallest details. As well as the conference rooms, suitable for hosting several different events at once, our hotel also has other spaces especially for organising informal meetings.
These include the elegant bar on the ground floor, or else a 25 square-metre junior suite, having a large living area, with couches, sofa and work table: the perfect place for an informal conversation or quiet working discussion, away from inquisitive ears, in complete privacy.
Those who choose the Park Hotel Mondovì for a business trip can also benefit from the Villa Nasi restaurant, to taste typical dishes from the regional and national traditions. At lunchtime our restaurant, with capacity for up to 200 covers, is reserved exclusively for large groups, making it perfect for a break in a long business meeting. At dinner, it is the ideal place to relax after the working day, in front of a good glass of wine and the delicacies cooked by the chefs, with the best, top-quality ingredients, carefully blended to give our guests an unforgettable gastronomic experience.
Conference rooms
The Monregalese room and the Torretta room are available for those who choose the Park Hotel Mondovì to organise a successful event or working meeting. Practical and functional, the meeting rooms at our hotel are designed in every detail to ensure any kind of event is a great success. For a larger conference at the Park Hotel, there is a third spacious meeting room, with seating capacity for 160, and video and audio equipment, as well as a large, air-conditioned modular room which can host conventions, business meetings and seminars. The Torretta room is recommended for smaller meetings of up to 30 people.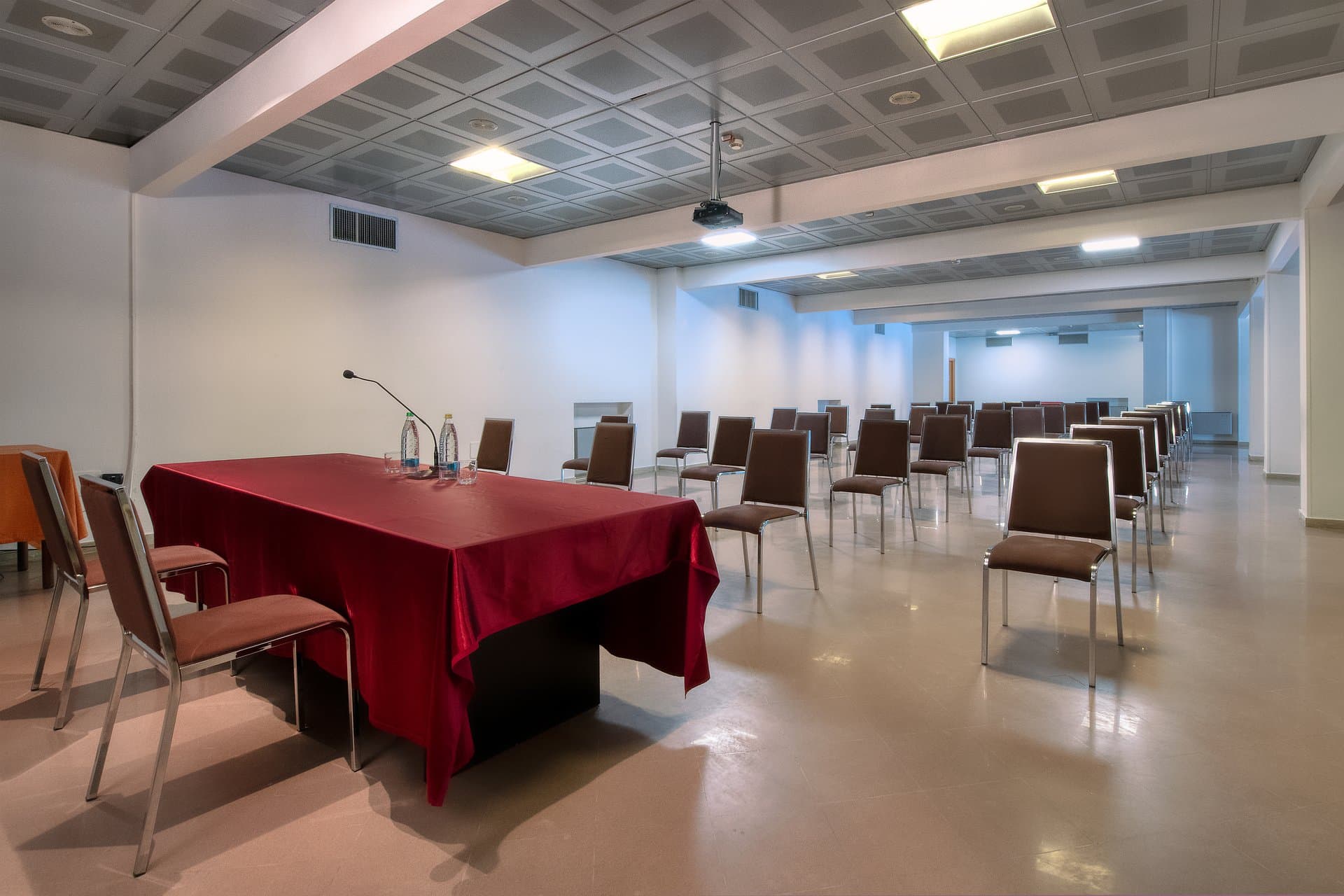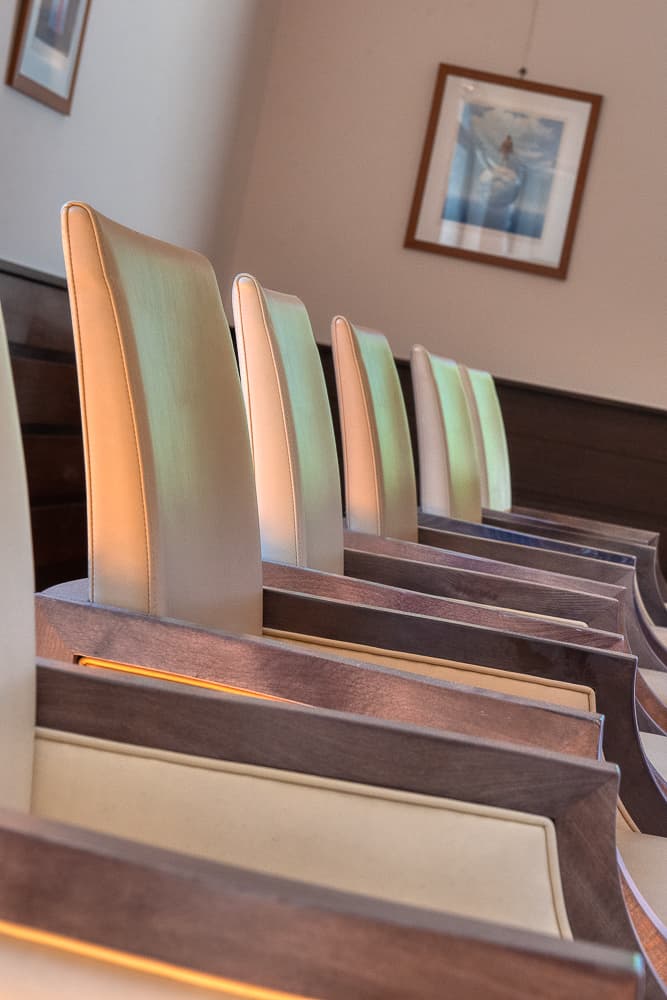 Conference services
Any successful event needs to be planned and prepared down to the last detail. The meeting rooms at the Park Hotel Mondovì have everything you need for a conference, and further facilities can be provided depending on the type of event..
Delegates will be welcomed by our courteous, professional staff, and will receive the services needed for an unforgettable event. Hosting services, conference and multimedia equipment are available on request, as well as a very convenient service for airport transfers. To enliven the working day, our staff will be pleased to organise conference dinners, light lunches and coffee breaks.
Mondovì, Cuneo and the airport
Our four-star hotel is in a strategic position for those travelling on business at any time of the year. The Park Hotel Mondovì, close to the mediaeval town of Mondovì and to Cuneo and Asti, is only a half-hour drive from Cuneo airport. There is also a spacious garage and car parking available at the hotel for the exclusive use of our guests. Vital for those travelling with their own cars.
For information
write to the Park Hotel Mondovì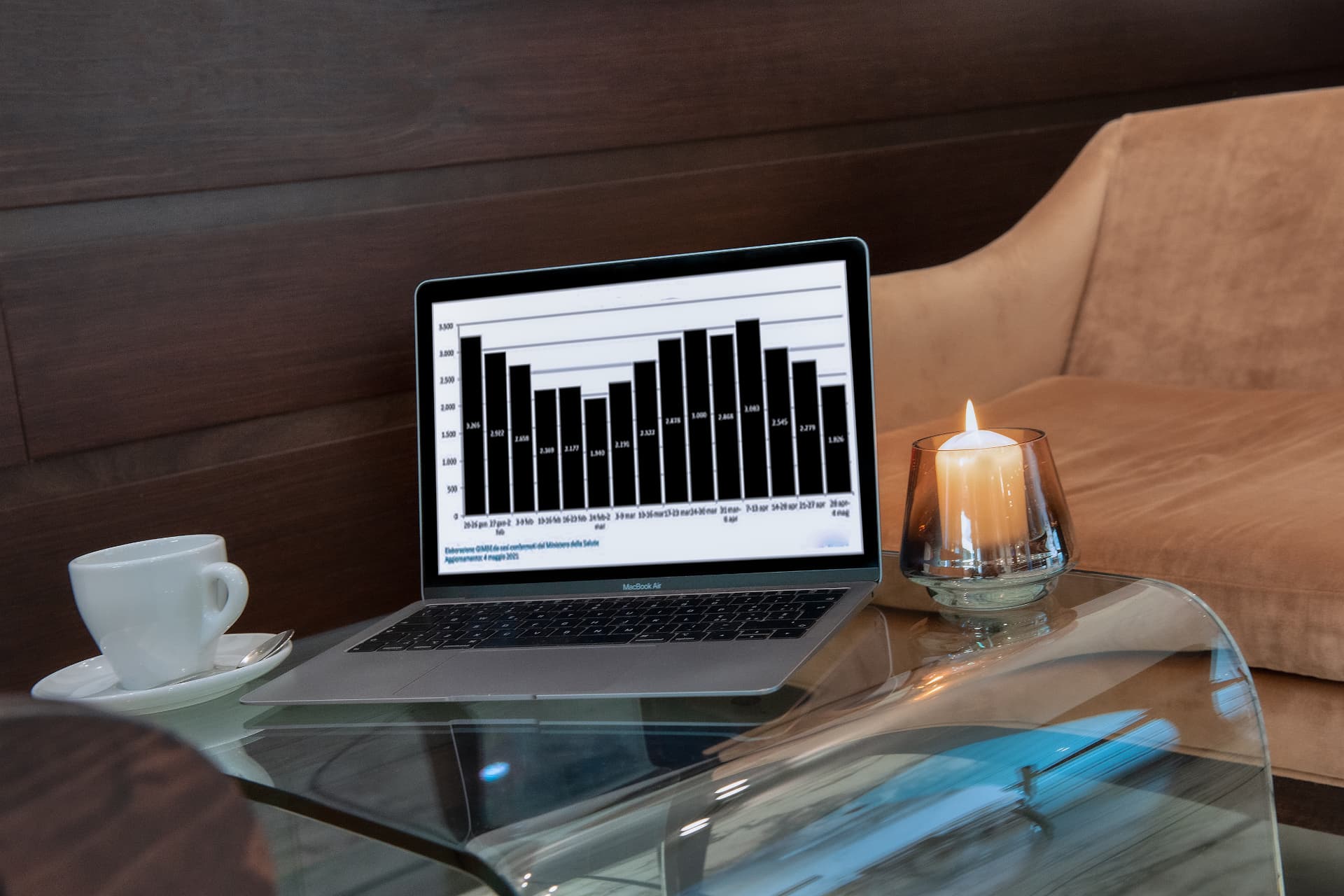 Mondovì Park Hotel special offers, promotions and packages
Exclusive Offers and Packages
Tastings in Valcasotto

Piedmont in one bite! Cheese tasting, with an optional glass or bottle of wine, only from Piedmont!

FRIDAY TO SUNDAY
Tastings in Valcasotto
(half board)

Piedmont in one bite! Cheese tasting, with an optional glass or bottle of wine, only from Piedmont!
FRIDAY TO SUNDAY

Find out all about it
Tasting in the Langhe

Discover the spirit of Piedmont, authentic experiences of the essence of this historic region.
Immerse yourself in a culture celebrating fine wine, olive oil, organic ingredients, and the simple art of "La Dolce Vita".

FIND OUT ALL ABOUT IT
4 star Langhe

Spend a weekend exploring the gastronomy and mediaeval tradition of the Langhe, starting with your experience of the Mondovì Park Hotel.

FIND OUT ALL ABOUT IT
3 days immersed in the Langhe

Stay at the Park Hotel, to visit the mediaeval town of Mondovì.
Visit the region's most beautiful places, and join guided tours of the world's most famous wineries.

FIND OUT ALL ABOUT IT