Meeting rooms for business

A Hotel for conferences
30 minutes from Cuneo airport
The strategic location of the Park Hotel Mondovì makes it the ideal place for business and corporate meetings, conferences and conventions at Cuneo and Asti. Our four-star hotel is just a few kilometres from Cuneo airport, just thirty minutes by car, with a convenient transfer service available to and from the airport. Those who travel in their own car can use our convenient indoor parking, reserved for the hotel's guests only. This makes the Park Hotel, with its meeting rooms, the preferred destination all year round for business people, sales representatives and conference delegates looking for the perfect place to organise a formal meeting, as well as for informal get-togethers or work discussions.
Our hotel ensures complete privacy and discretion, as well as being a modern, welcoming place which our guests find enchanting from the moment they arrive. The Park Hotel Mondovì is notable for the comfortable and spacious areas it offers. From the 78 large rooms, of three different types, to the shared areas like the hall and the bar, the Villa Nasi restaurant and the three conference rooms. Together with all these comes the huge range of services available to our guests. Functional and practical, designed to make life easier for all those who choose the Park Hotel for a business trip.
Monregalese Room
Spacious, elegant and functional. This is the Monregalese Room, one of the meeting rooms at the Park Hotel Mondovì. The Monregalese Room can comfortably accommodate up to 160 delegates, making it ideal for larger conferences. It is a modular space, with every convenience needed for a successful working meeting.
Perfect for organising conventions, business meetings and seminars close to Cuneo and Asti, our meeting room is fitted with video and audio equipment, and with a large, air-conditioned, modular hall. Apart from the room, any kind of event organised at the Park Hotel Mondovì is completed to perfection by our professional, courteous staff, ready to enliven the working day, by organising a conference dinner, light lunch or a coffee break.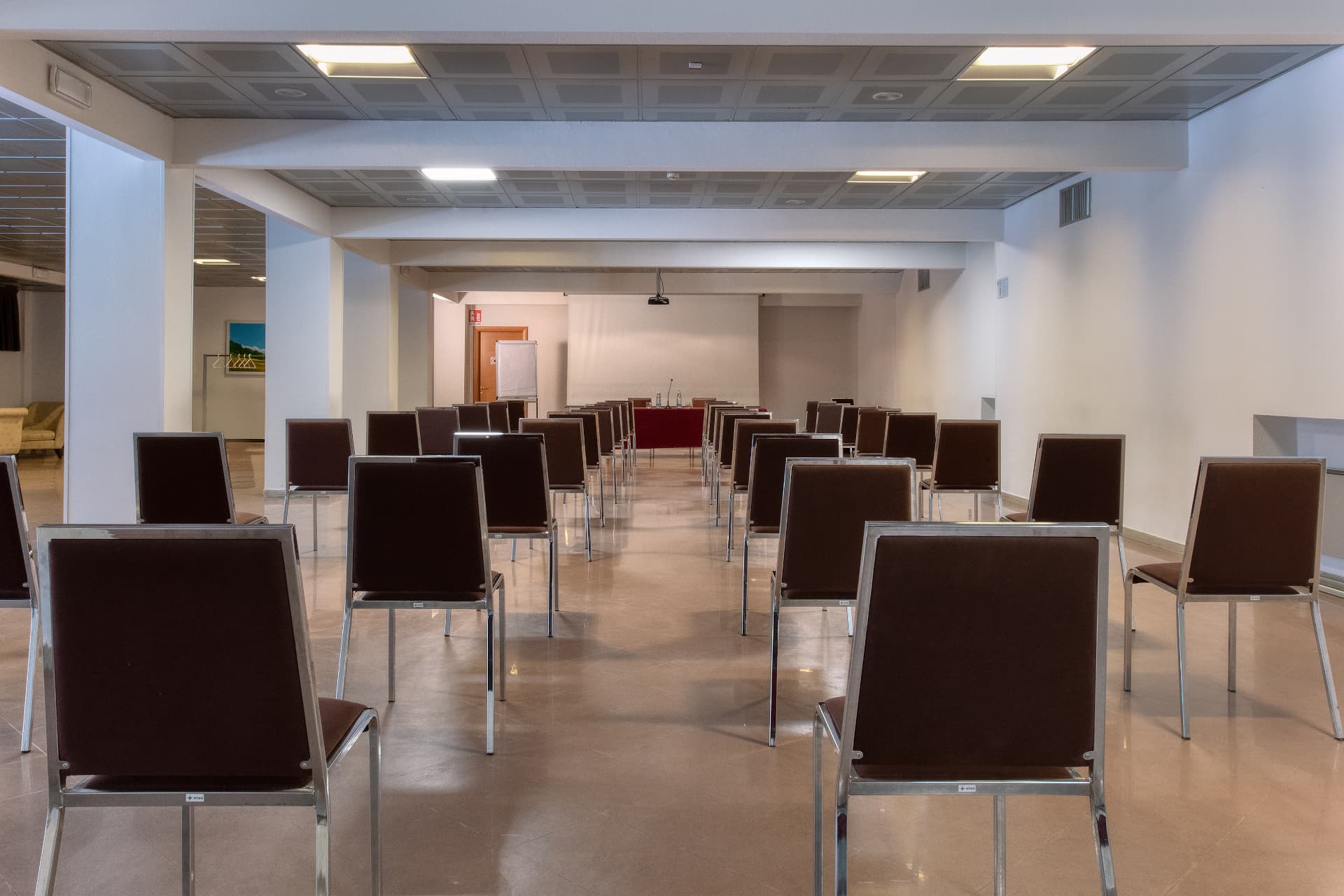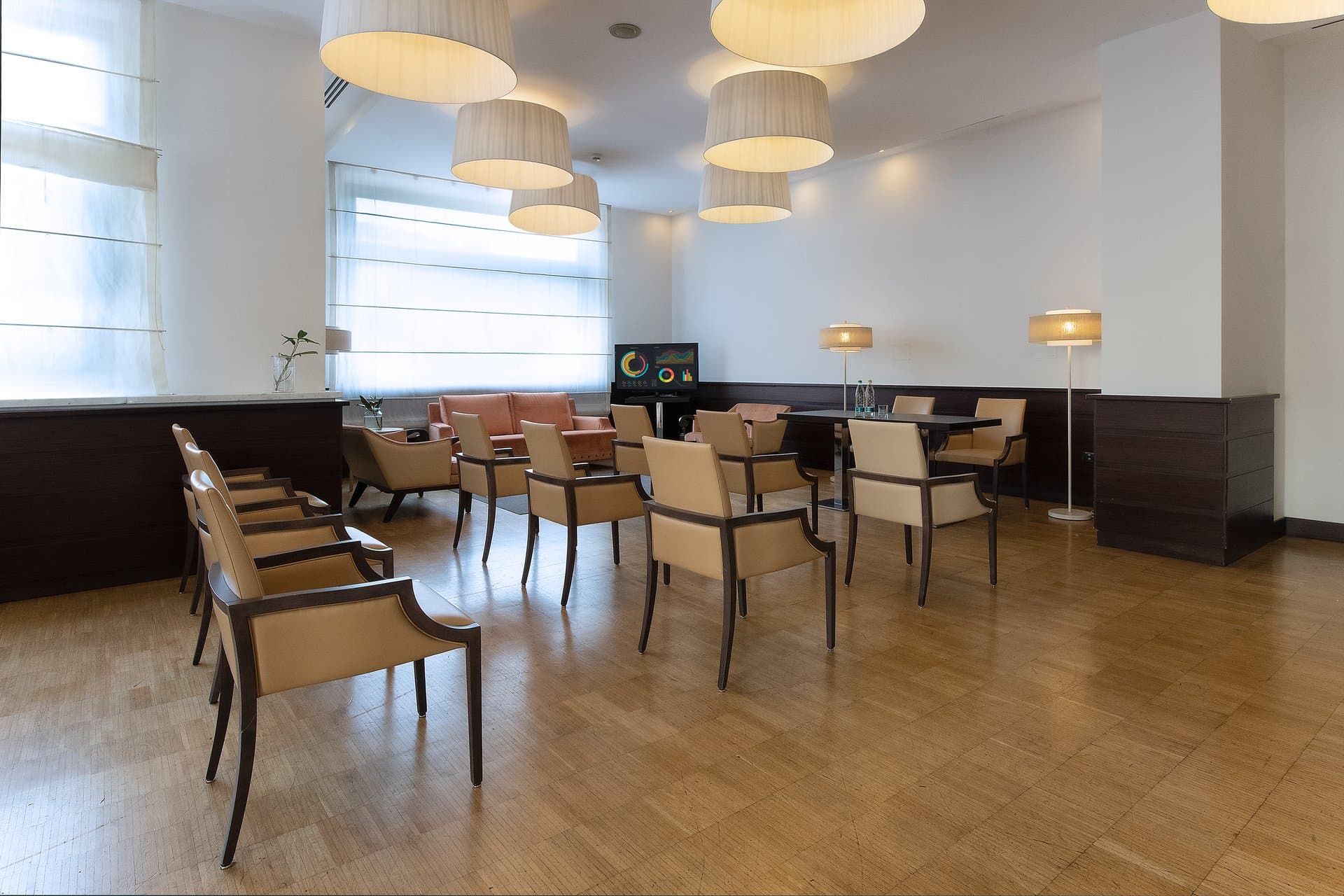 Torretta Room
Whatever the conference planned, the Park Hotel Mondovì has the answer for everything. Not all conferences, meetings or seminars are intended for a large audience, so our four-star hotel has a room designed specifically for a smaller gathering.
The Torretta Room is available for those booking a private meeting at the Park Hotel Mondovì, ready to accommodate up to 30 people. Furnished with a large table and comfortable seating, and all the equipment essential for an efficient, successful meeting, the Torretta Room is lit by a large wide window with a view of the luxuriant natural landscape surrounding the hotel.
Room with a view
Privacy, quiet and discretion are guaranteed in this perfect place for work. All the conveniences of a meeting room, enhanced by a large window opening onto the green landscape of Mondovì. The room with a view is ideal for working lunches and dinners in Piedmont.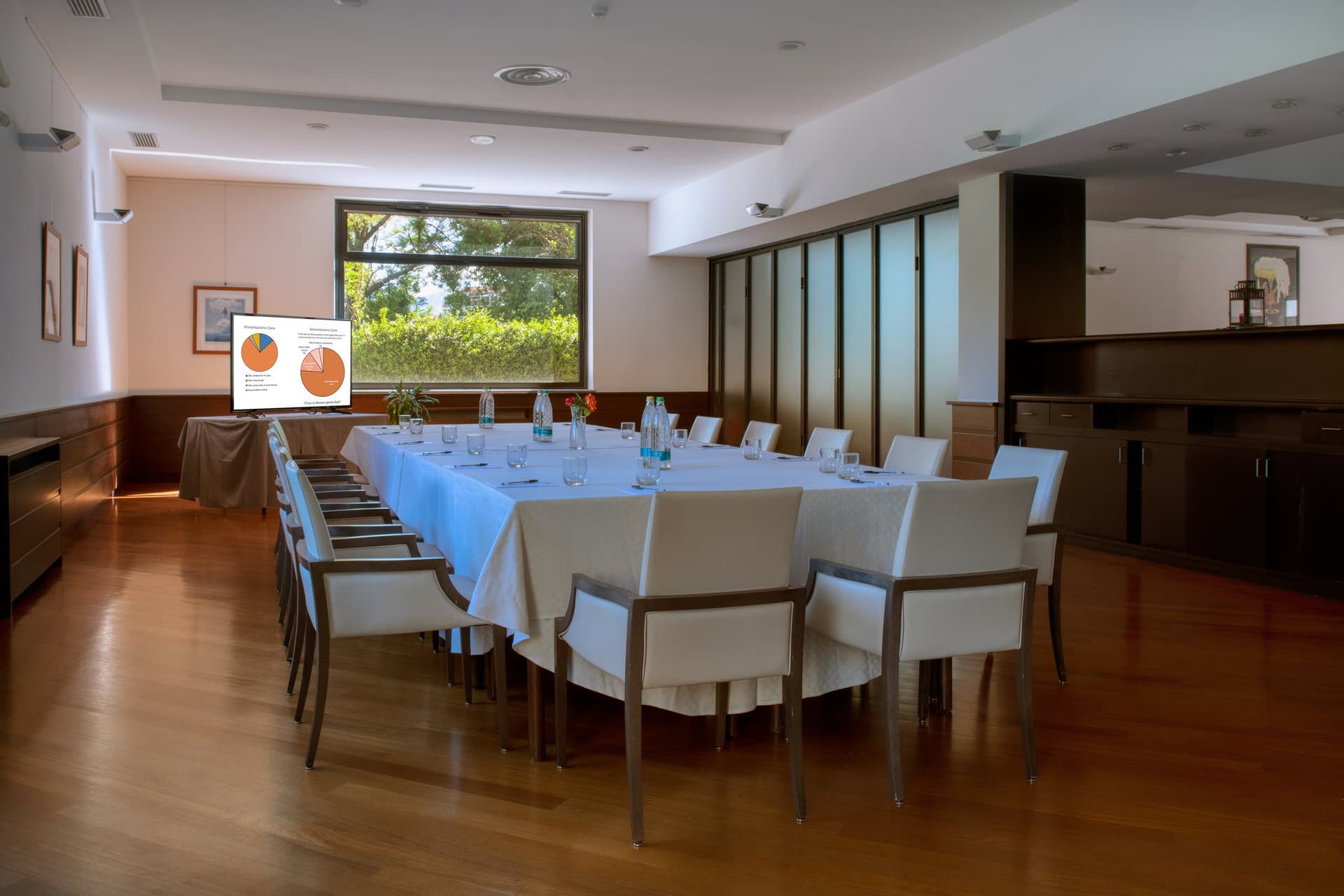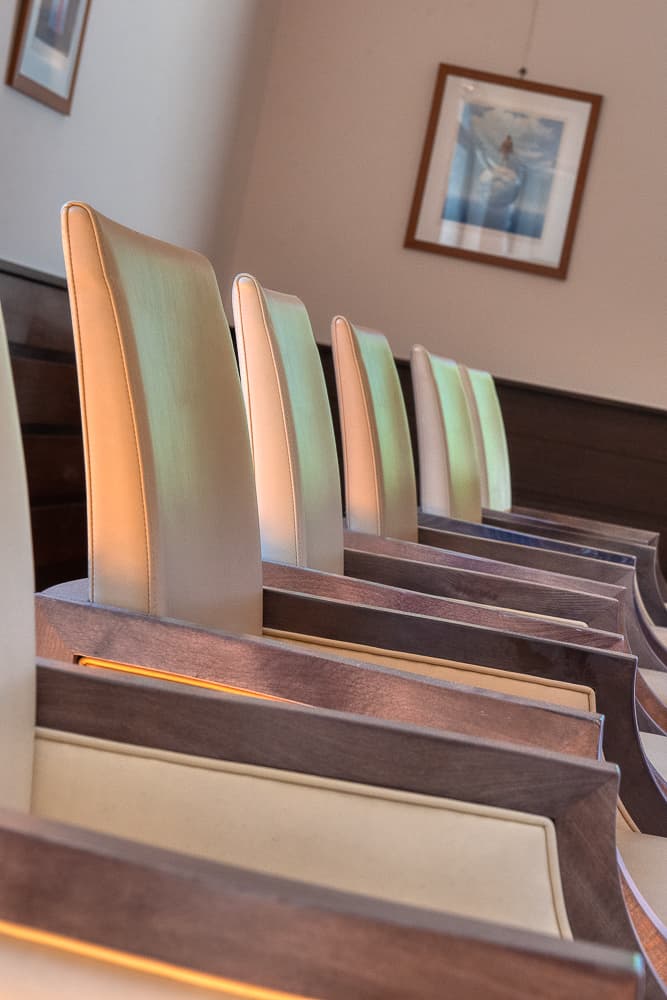 For information
write to the Park Hotel Mondovì
Mondovì Park Hotel special offers, promotions and packages
Exclusive Offers and Packages
Tastings in Valcasotto

Piedmont in one bite! Cheese tasting, with an optional glass or bottle of wine, only from Piedmont!

FRIDAY TO SUNDAY
Tastings in Valcasotto
(half board)

Piedmont in one bite! Cheese tasting, with an optional glass or bottle of wine, only from Piedmont!
FRIDAY TO SUNDAY

Find out all about it
Tasting in the Langhe

Discover the spirit of Piedmont, authentic experiences of the essence of this historic region.
Immerse yourself in a culture celebrating fine wine, olive oil, organic ingredients, and the simple art of "La Dolce Vita".

FIND OUT ALL ABOUT IT
4 star Langhe

Spend a weekend exploring the gastronomy and mediaeval tradition of the Langhe, starting with your experience of the Mondovì Park Hotel.

FIND OUT ALL ABOUT IT
3 days immersed in the Langhe

Stay at the Park Hotel, to visit the mediaeval town of Mondovì.
Visit the region's most beautiful places, and join guided tours of the world's most famous wineries.

FIND OUT ALL ABOUT IT