Location for unforgettable weddings at Mondovì
Villa Nasi and the reception room
ideal for celebrating weddings, close to Cuneo
The wedding day is the most beautiful of all, for any pair of lovers. A dream come true, the start of life together, so everything must be perfect. Villa Nasi is the ideal place for a fabulous wedding. A large, elegant and stylish room, ready to welcome the finest and most exclusive nuptial banquet, for anyone who has always longed to hold their wedding in the mountains. Celebrating your wedding at the four-star Park Hotel Mondovì, close to Cuneo, means having an unforgettable experience, a day formed of so many intensely joyful moments. Our expert staff will be on hand to brighten the day of celebration, ready to pamper the couple and their guests from start to finish.
Stimulating the palate will be the delicious dishes cooked by our chefs, their passion and love of food evident in every course. The expert chefs of the Villa Nasi restaurant offer a wide range of dishes all year round, cooked with the best quality products. A real homage to the tastes and smells of Piedmont, with something to satisfy any requests, for the nuptial banquet of your dreams. All this immersed in a stimulating atmosphere, framed in a setting where everything is considered, down to the last detail. This and so much else is why you choose the Villa Nasi reception room to celebrate your wedding day, the perfect place for a four-star marriage.
Villa Nasi
You will fall in love with the Villa Nasi reception room at first sight. A sophisticated, fascinating and warm ambience welcomes you as you walk in. This makes our four-star hotel the place where everyone would like to celebrate their wedding. Villa Nasi can comfortably hold superb receptions for 200 people, in its peaceful and romantic surroundings. Park Hotel Mondovì also provides the perfect solution for those who have always wanted a more intimate, smaller reception, as the large terrace, with panoramic view over the wonderful Mondovì hills, is ideal for a summer wedding. A place perfect for organising exclusive banquets, entirely surrounded by nature.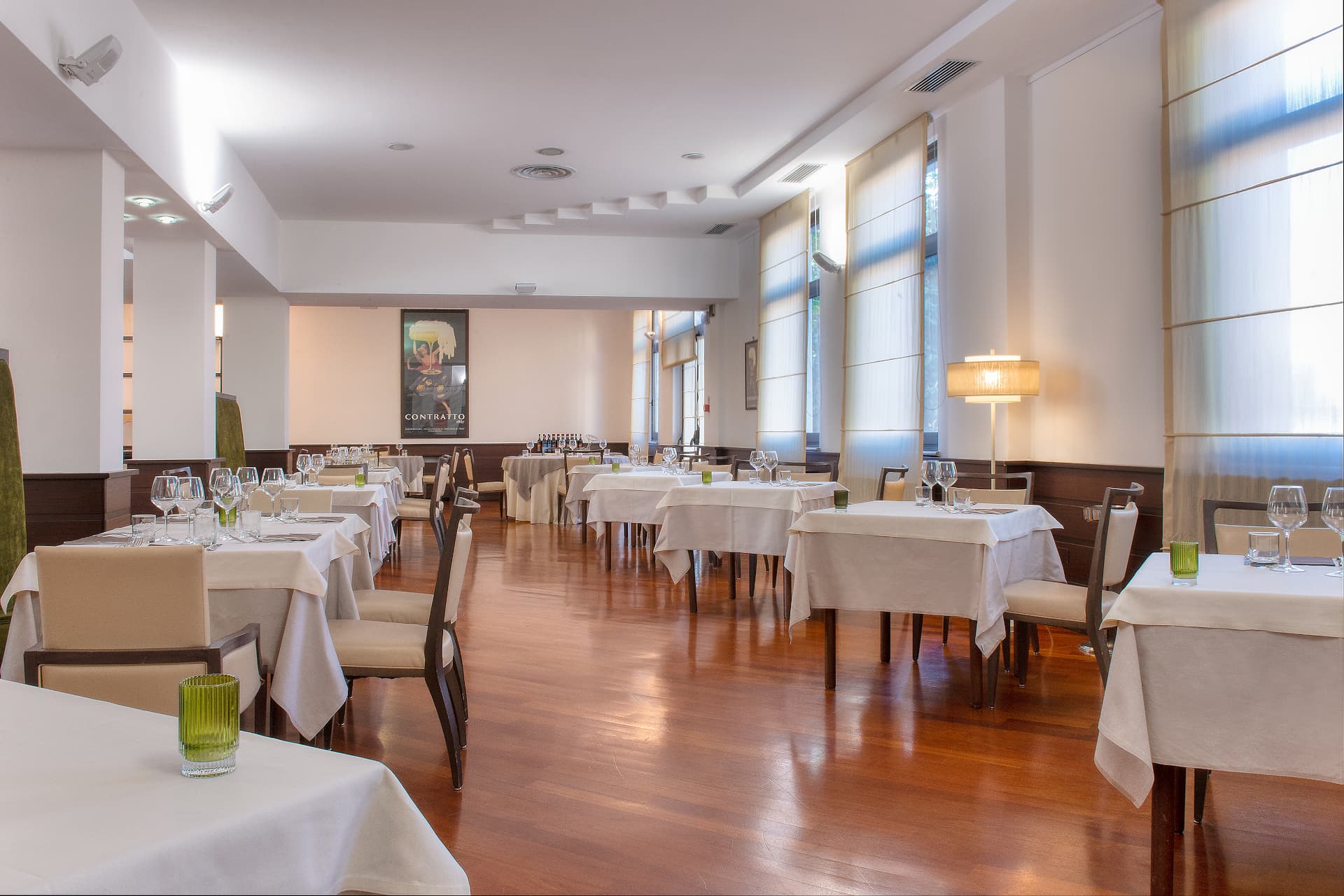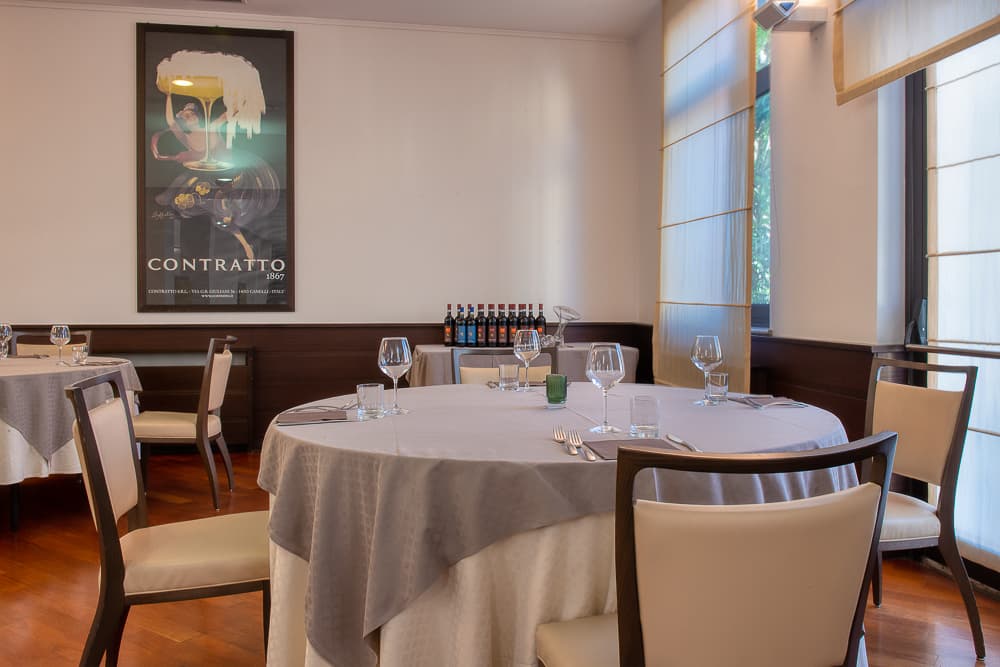 Personalised arrangements
Every couple dreams of a different wedding day for themselves. Each wedding is unique, because it must be an unforgettable day, the mirror of the love of the couple for each other. A wedding at the Park Hotel Mondovì really means making everything you've always dreamed of come true, as the Villa Nasi reception room can be personalised to suit the arrangements you most want.
So those who decide to arrange their wedding reception at our four-star hotel close to Cuneo can rely on the advice of a team of experts, who will help every couple organise their own nuptial banquet, from start to finish.
Contact us, to make your happiest day unique.
Anyone choosing the Park Hotel Mondovì for their wedding banquet has plenty to choose from. As well as the sophisticated, spacious dining room at the Villa Nasi, our four-star hotel also has a large terrace with an enchanting view of the green Piedmont hills of the mediaeval town of Mondovì. Explore all the benefits of a wedding at the Park Hotel.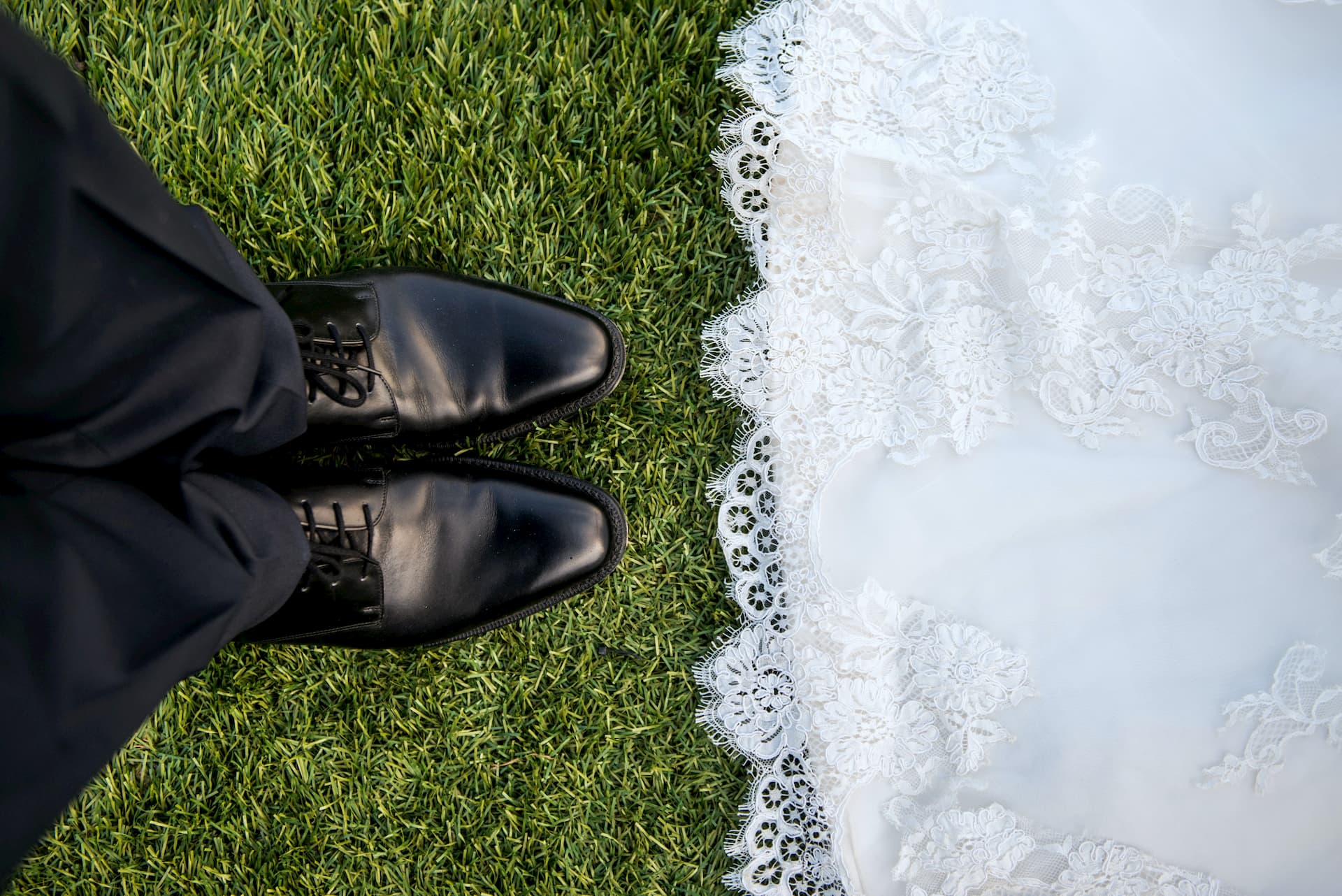 Mondovì Park Hotel special offers, promotions and packages
Exclusive Offers and Packages
Tastings in Valcasotto

Piedmont in one bite! Cheese tasting, with an optional glass or bottle of wine, only from Piedmont!

FRIDAY TO SUNDAY
Tastings in Valcasotto
(half board)

Piedmont in one bite! Cheese tasting, with an optional glass or bottle of wine, only from Piedmont!
FRIDAY TO SUNDAY

Find out all about it
Tasting in the Langhe

Discover the spirit of Piedmont, authentic experiences of the essence of this historic region.
Immerse yourself in a culture celebrating fine wine, olive oil, organic ingredients, and the simple art of "La Dolce Vita".

FIND OUT ALL ABOUT IT
4 star Langhe

Spend a weekend exploring the gastronomy and mediaeval tradition of the Langhe, starting with your experience of the Mondovì Park Hotel.

FIND OUT ALL ABOUT IT
3 days immersed in the Langhe

Stay at the Park Hotel, to visit the mediaeval town of Mondovì.
Visit the region's most beautiful places, and join guided tours of the world's most famous wineries.

FIND OUT ALL ABOUT IT
Meeting all'hotel Principe di Lazise
contattaci per avere un preventivo