Working meetings and gatherings
Three multi-purpose rooms,
and informal environments for work
Monregalese Room and Torretta Room are ready to host successful events, conventions, seminars and meetings close to Cuneo and Asti. The conference rooms at the Park Hotel Mondovì, just thirty minutes from Cuneo airport, are ideal for those choosing our four-star hotel for an important working meeting, with the opportunity to arrange several events at the same time. Both rooms are equipped with everything needed for an important meeting, but since every event is different, they can be arranged according to the requests of our guests. Spacious, practical, functional and flexible, with air-conditioning, our Monregalese Room and Torretta Room can accommodate large conferences, with seating for 160, or smaller, formal and private meetings, for up to 30 people. 
The professionalism and experience
of every member of staff at the Park Hotel Mondovì further guarantee the success of every event. Our staff will take care of the delegates from start to finish, providing them with everything they need. A
transfer service is also available on request to and from Cuneo airport,
as well as a delicious light lunch or refreshing coffee break: essential after hours of work. Those seeking a venue for an informal gathering or working discussion can choose from one of the wonderful
Junior Suites
available at the Park Hotel. Each of the 12 suites at our hotel benefits from a spacious, comfortable atmosphere, with a convenient sitting room ideal for a smaller, private conversation or meeting.
Working lunches and dinners
At the Park Hotel Mondovì, situated close to the mediaeval town of the same name, the Villa Nasi restaurant is the perfect place for a working lunch or dinner, because with good food on the table, conversations can be more profitable, or better agreements can be concluded. Every day, our chefs delight the palate of those lunching or dining at Villa Nasi with a wide choice of dishes typical of the regional and Piedmont culinary traditions, as well as with some Greek delicacies. A three-course menu, or the à la carte, for a varied choice, cooked only with top-quality ingredients. The sophisticated dining room of the Villa Nasi restaurant is large, lit by large windows overlooking the green hills of Mondovì, as well as offering a panoramic terrace for smaller lunches or dinners. The restaurant is open to the public, but at lunch time it is reserved only for large groups or for organised events.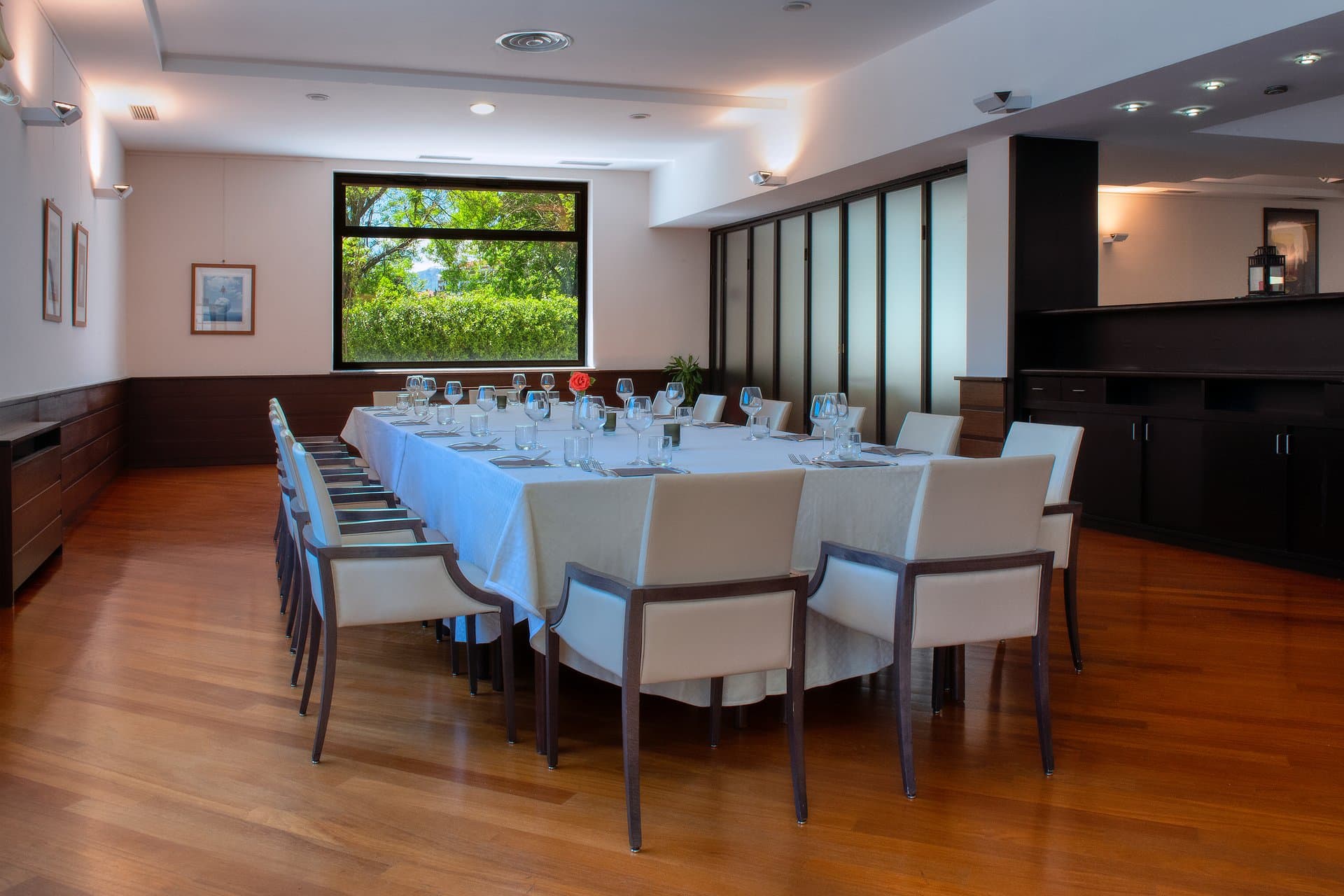 Mondovì Park Hotel special offers, promotions and packages
Exclusive Offers and Packages
Tastings in Valcasotto

Piedmont in one bite! Cheese tasting, with an optional glass or bottle of wine, only from Piedmont!

FRIDAY TO SUNDAY
Tastings in Valcasotto
(half board)

Piedmont in one bite! Cheese tasting, with an optional glass or bottle of wine, only from Piedmont!
FRIDAY TO SUNDAY

Find out all about it
Tasting in the Langhe

Discover the spirit of Piedmont, authentic experiences of the essence of this historic region.
Immerse yourself in a culture celebrating fine wine, olive oil, organic ingredients, and the simple art of "La Dolce Vita".

FIND OUT ALL ABOUT IT
4 star Langhe

Spend a weekend exploring the gastronomy and mediaeval tradition of the Langhe, starting with your experience of the Mondovì Park Hotel.

FIND OUT ALL ABOUT IT
3 days immersed in the Langhe

Stay at the Park Hotel, to visit the mediaeval town of Mondovì.
Visit the region's most beautiful places, and join guided tours of the world's most famous wineries.

FIND OUT ALL ABOUT IT