Wine trekking in the Langhe
Wine trekking in Piedmont
You will never be bored during a holiday at the Park Hotel Mondovì. Our four-star hotel close to Cuneo and Asti, surrounded by the wonderful Piedmont hills is in the centre of a wonderful region, with everything to discover: the Langhe. One of the most interesting terroirs, for its cellars, vineyards and wines, able to offer unique, indescribable and unforgettable experiences for lovers of oeno-gastronomic tourism. These features make the Langhe one of the main tourist attractions in Piedmont every year. Nothing could be nicer than to lose yourself wandering among hills and vineyards, to explore the most hidden and special places of the Langhe. Long walks, through art, nature and good wine, await those deciding to try the unique experience of a wine trek.
Starting from the Park Hotel Mondovì, our most energetic guests will be fascinated and surprised by what awaits them, as they set out on the most popular routes for visiting the length and breadth of the marvellous, fascinating hills of the Langhe. Infinite green expanses of breathtaking landscape frame a day spent finding out everything there is to know about the extraordinary world of vine varieties, cultivation and the grape. A wine-trekking vacation is something to try at least once in life. A journey through old estates and wineries, exploring and rediscovering all the charms of the thousand-year-old traditions of Piedmont wines.
Exploring the Wine Capital in Piedmont
Barolo, Dolcetto, Nebbiolo and more. Among the many reasons why Piedmont is one of the most popular destinations for tourists from all over the world is the ancient and renowned wine-making tradition, which goes back to the Bronze Age. The vines are cultivated to produce a top-quality result, assisted by the natural composition of the area, where a particular morphology meets optimal environmental conditions at the foot of the mountains. A stay at the Park Hotel Mondovì offers our guests the chance to set out on a wonderful journey, exploring the main capitals of Piedmont wine. A journey which mixes history, culture and tradition.
- Asti - Barolo - Monferrato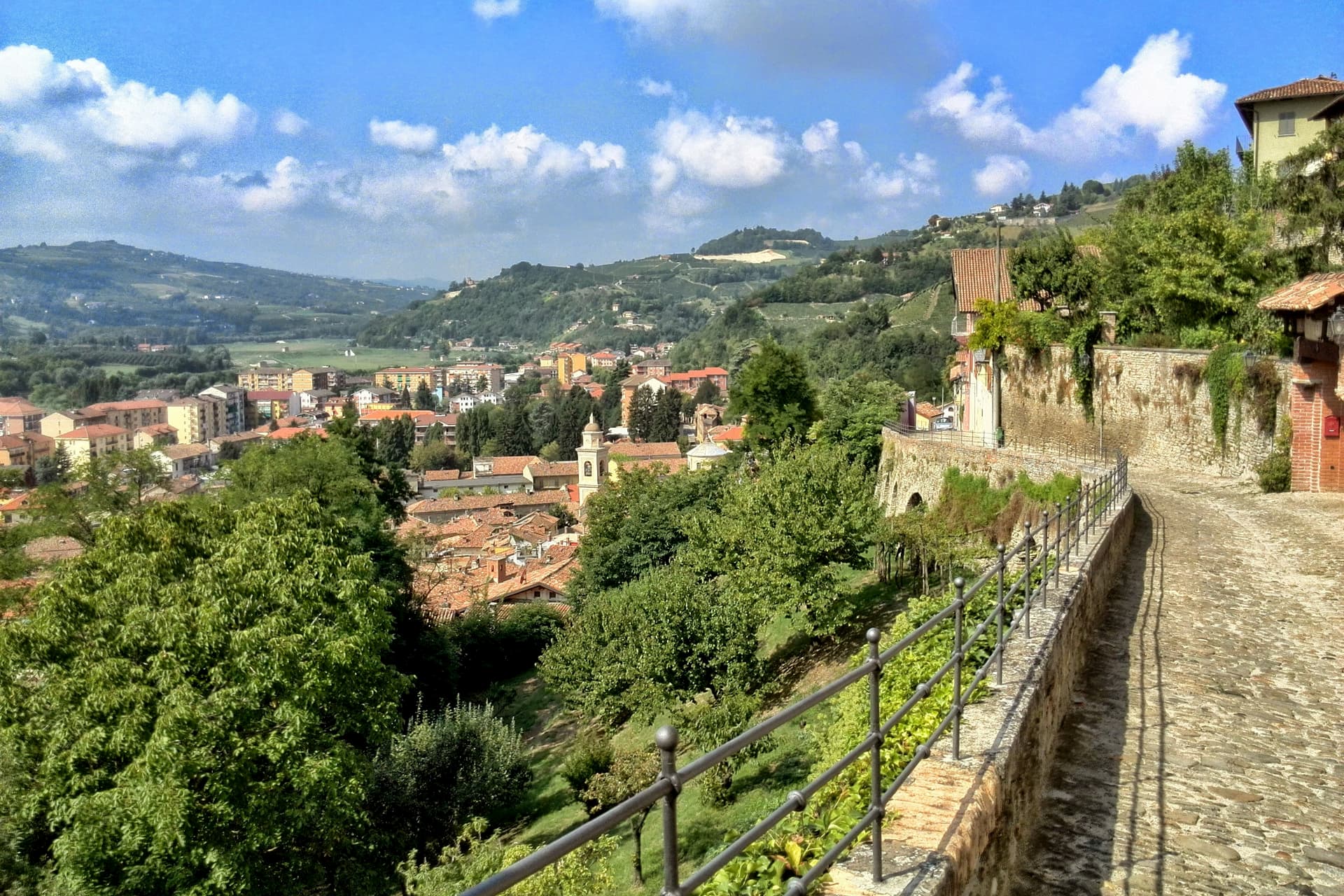 Langhe: the Food Valley
Exclusive moments await those who choose to spend a holiday in the Langhe. A territory renowned throughout the world, with always something new to discover. Alongside the thousand-year-old wine-making tradition is that of gastronomy. From the white truffles of Alba, to Cuneo cheeses: an excellent set of products making Langhe a Food Valley, renowned and appreciated all over the world. Especially by lovers of oeno-gastronomy tourism.
Mondovì Park Hotel special offers, promotions and packages
Exclusive Offers and Packages
Tastings in Valcasotto

Piedmont in one bite! Cheese tasting, with an optional glass or bottle of wine, only from Piedmont!

FRIDAY TO SUNDAY
Tastings in Valcasotto
(half board)

Piedmont in one bite! Cheese tasting, with an optional glass or bottle of wine, only from Piedmont!
FRIDAY TO SUNDAY

Find out all about it
Tasting in the Langhe

Discover the spirit of Piedmont, authentic experiences of the essence of this historic region.
Immerse yourself in a culture celebrating fine wine, olive oil, organic ingredients, and the simple art of "La Dolce Vita".

FIND OUT ALL ABOUT IT
4 star Langhe

Spend a weekend exploring the gastronomy and mediaeval tradition of the Langhe, starting with your experience of the Mondovì Park Hotel.

FIND OUT ALL ABOUT IT
3 days immersed in the Langhe

Stay at the Park Hotel, to visit the mediaeval town of Mondovì.
Visit the region's most beautiful places, and join guided tours of the world's most famous wineries.

FIND OUT ALL ABOUT IT